Case study - Revalidation of advanced certificate in accounting (apprenticeship programme)
The two-year, Level 6, Advanced Certificate in Accounting programme (180 FET credits) was developed by Accounting Technicians Ireland (ATI) and a Consortium Steering Group (CSG) comprising professional accountancy bodies such as Chartered Accountants Ireland, qualified members of Accounting Technicians Ireland, employers, academics and other relevant stakeholder experts.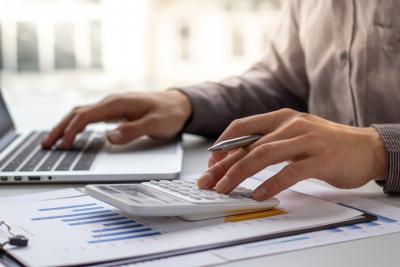 The programme is aimed at school leavers, career changers and mature applicants wishing to pursue a career as an Accounting Technician. The programme is a practical pathway to a career in Accounting where apprentices are mentored through a two-year work-based learning education training programme.
An employer-led development approach was taken from the onset with strong professional accountancy representation. ATI engaged with employers on an individual and group basis to determine the Occupational Profile of the programme, programme content, module learning outcomes, assignments, and workplace tasks. Employer-led Consortium Steering Group (CSG) and a Programme Board (PB) were established early in the development process to ensure the programme addressed the needs of industry. This programme is an excellent illustration of industry and education collaborating in the design and development of an apprenticeship programme.
The programme was validated by QQI in 2017. It was the first programme validated with reference to QQI's topic guidelines for quality assurance of apprenticeship programmes and the 2016 Validation policy and criteria.
The apprenticeship programme currently has over 300 apprentices drawn from 18 counties across Ireland and 63% are women. Out of 59 apprenticeship programmes currently provided through SOLAS, the Accounting Technician Apprenticeship is the top choice for women, providing over 20% of all SOLAS female apprenticeship participants registered.
The programme continues to be in demand by Industry with over 250 stakeholders participating from various sectors i.e. financial services, public sector, hospitality, manufacturing, property, engineering etc. participating on the programme.
In summary, Gabriela Airini, Head of Apprenticeship, comments,
"AccountingTechnicians Ireland delivers a high-quality apprenticeship nationwide, providing
graduates with on-the-job, practical training and a top industry QQI Level 6 qualification. As part of the programme revalidation in 2020, ATI has updated our syllabus to reflect the changing nature of the profession, increase digital literacy skills, and to deliver wellness and personal development training which supports apprentices' wellbeing throughout the programme, and will provide important resilience tools as they embark on their new
career."
Following a comprehensive review and revision process, the update programme was revalidated by QQI in April 2020.