Case study - validation of microcredentials
Microcredentials refers to a qualification (award) arising from a 'small' package of learning, where 'small' refers to the credit associated with the award.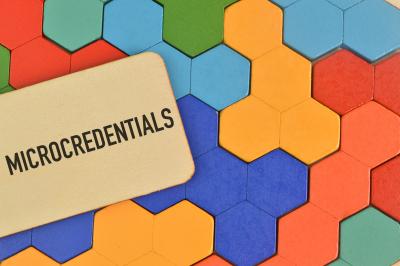 QQI has for many years made small awards i.e. minor, special purpose and supplemental awards in both FET and HET sectors, but the term microcredential has not been used to describe these awards before. Also, in HET, a lower limit of 10 ECTS had been applied to programmes submitted for validation.
In 2020 however, a government initiative, part of the July 2020 stimulus package, provided funding for the delivery of microcredentials in higher education. Public and private HEIs were approved for funding to offer short programmes to learners seeking upskilling or retraining. One criterion of the funding was that any such programme should be based on a module from a programme validated by QQI or another Irish awarding body. While there was no requirement that the modular programme itself should lead to an award, QQI and private HEIs agreed that QQI would facilitate applications for validation of such modular programmes where a provider wanted to offer a qualification to learners who took the programme. QQI agreed to accept programmes as small as 5 ECTS and applied a streamlined evaluation process in recognition of the fact that the modules were already part of a validated programme.
In October 2020, 10 applications for validation of microcredentials were received. Six of them were validated in December 2020. The programme disciplines included Data Analytics, Software Development, Project Management, Marketing, Special Education, Regulation in the Pharma Industry and Creative Approaches to Problem Solving.
It is hoped that such programmes will enhance opportunities for learners impacted by the pandemic through upskilling and retraining.