The Keepwell Mark
At QQI, we are proud to create a working environment that values the wellbeing of our employees.  We have an ambition to be an outstanding employer that ensures the health and well-being of our colleagues extends beyond the workplace.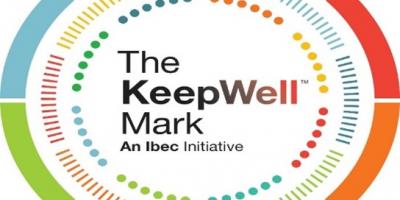 We have been awarded the KeepWell Mark, a national health and wellbeing accreditation awarded by Ibec to recognise our commitment to employee well-being, safety and health.  
The KeepWell Mark is a set of health and wellbeing standards that QQI has achieved across eight pillars.
How QQI uses its policies and practices to create a working environment that is good for health and wellbeing.
How information is used to help managers reduce sickness absence, inform management practice, and support attendance. 
How QQI goes beyond the minimum legal requirements in encouraging staff to be smoke free.  
 
How QQI actively promotes the importance and benefits of regular physical activity and creates opportunities for our staff to become involved. 
How QQI monitors and improves health and safety. 
How QQI protects and promotes the mental wellbeing of its staff through policies, management training and supports. 
How QQI encourages and enables staff to eat healthily.
How QQI responds to and provides solutions for problematic use of intoxicants by staff.