Advice for CAO applicants
On Friday 25 August, you will be one of more than 60,000 students who will receive their Leaving Cert results. While you won't know yet how you will have fared with your CAO course choices, we have some useful resources in our Qualifax service that will help you with the next stages of your journey.
Using Qualifax to explore your options
Qualifax is the free public website which allows you to explore further and higher education courses in Ireland.  Use our Qualifax points calculator to calculate your CAO points. You can then search the Qualifax database of 1,575 CAO courses (using CAO course codes) to compare this with the points information and entry requirements for your chosen courses on your CAO application.  
For dedicated support on your options and CAO application, the National Parents' Council Leaving Cert helpline (1800 265 165) gives Leaving Certificate students, their parents and guardians access to live, expert advice from qualified guidance counsellors.  The helpline is open daily from Friday 25 August to Saturday 2 September 2023.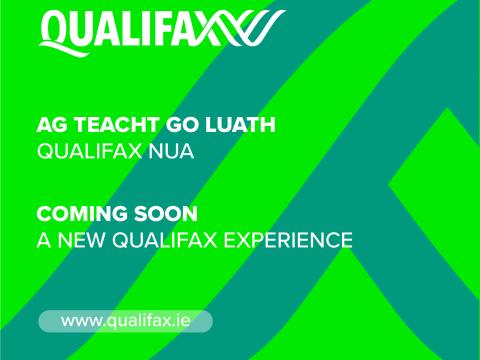 | | |
| --- | --- |
| Friday 25 August (10am) | Leaving Certificate results available |
| Wednesday 30 August (2pm) | Round 1 offers available |
| Tuesdsy 5 September (3pm) | Round 1 acceptance deadline |
| Monday 11 September (2pm) | Round 2 offers available |
| Wednesday 13 September (3pm) | Round 2 acceptance deadline |
| Tuesday 19 September (10am) | Round 3 offers available |
| Thursday 21 September (3pm) | Round 3 acceptance deadline |
| Tuesday 26 September (10am) | Round 4 offers available |
| Thursday 28 September (3pm) | Round 4 acceptance deadline |
| Tuesday 3 October (10am) | Round 5 offers available |
| Thursday 5 October (3pm) | Round 5 acceptance deadline |
Things may not have gone quite as planned but, while you may be feeling disappointed right now, you can still explore your options on Qualifax where there are a lot of options and pathways that can allow you to progress to higher or further education and training.  The important thing is to explore all the options, get the right advice and take the path that best suits you.
Check out some of the alternative pathways below.
If you do not receive an offer from the CAO, you can check out the list of vacant places on the CAO Available Places listing.  These are programmes which have not received sufficient applicants to fill the number of places on offer from the college in question. People who have not applied to the CAO may make an application online for a vacant place. If you have applied already, you simply go into your record in the CAO website and place the vacant course at the top of your CAO application list (free of charge). Applicants for available places must meet the normal entry requirements for the course in question.
Post Leaving Certificate (PLC) courses are full-time programmes for people who have completed their Leaving Certificate. A PLC course lasts one to two years and can offer an alternative route to higher education.
Many of the 1-year PLC courses offer a QQI Award at Level 5 on the National Framework of Qualifications while other more advanced courses may offer a QQI Award at NFQ Level 6, which may be a pathway into studies at third-level.
You can find a PLC course in your local area on the Qualifax site by doing a Quick PLC Course Search.
Enrolling on an apprenticeship programme is an exciting way to earn as you learn across a wide range of areas such as accountancy, recruitment practice, arboriculture and healthcare support.  The diversity of choices available is growing each year.  For example, QQI has recently approved new apprenticeships in the areas of bar management and industrial wind turbine engineering. The blended approach to learning through on and off-the-job training allows you to put into practice what you learn, building your skillset, competencies and experience to develop a career in any number of sectors.
You can find out more about apprenticeship opportunities on the Generation Apprenticeship website.
There are a number of private or independent colleges which, apart from offering courses through the CAO, also offer courses to which students may apply directly to the college. Some of these courses are validated or approved by bodies outside the State, such as universities in the UK.
UCAS is the central admissions service for higher education in the UK. Clearing is how UK universities and colleges fill any places they still have on their courses between July and September each year. It is similar to CAO Available Places and can be a useful way to find another course.
Qualifax provides a list of study options in Northern Ireland which can be applied for through UCAS. 
More and more Irish students are going abroad to study. Many third level institutions across mainland Europe are struggling to fill their courses. Entry requirements are very reasonable, programmes are taught in English and the fees are surprisingly low. Even as late as August there are still places available on courses in countries such as The Netherlands, France, Sweden, Spain, Italy and Norway. A high-quality education combined with international experience may impress local and global employers. You can find more information on the EUNICAS website, the European university central application support service.
The Qualifax database also contains useful resources on studying abroad, listed by country.
If none of the options above work out for you, you can consider repeating the Leaving Certificate.  You should ask yourself "Can I really give it more the second time around?". If the answer is a definite 'yes', then repeating is the right choice for you. But it may not be right choice for everyone – if you have given it your all first-time round, repeating may not produce better results. We strongly advise that you consider all of the options above first.